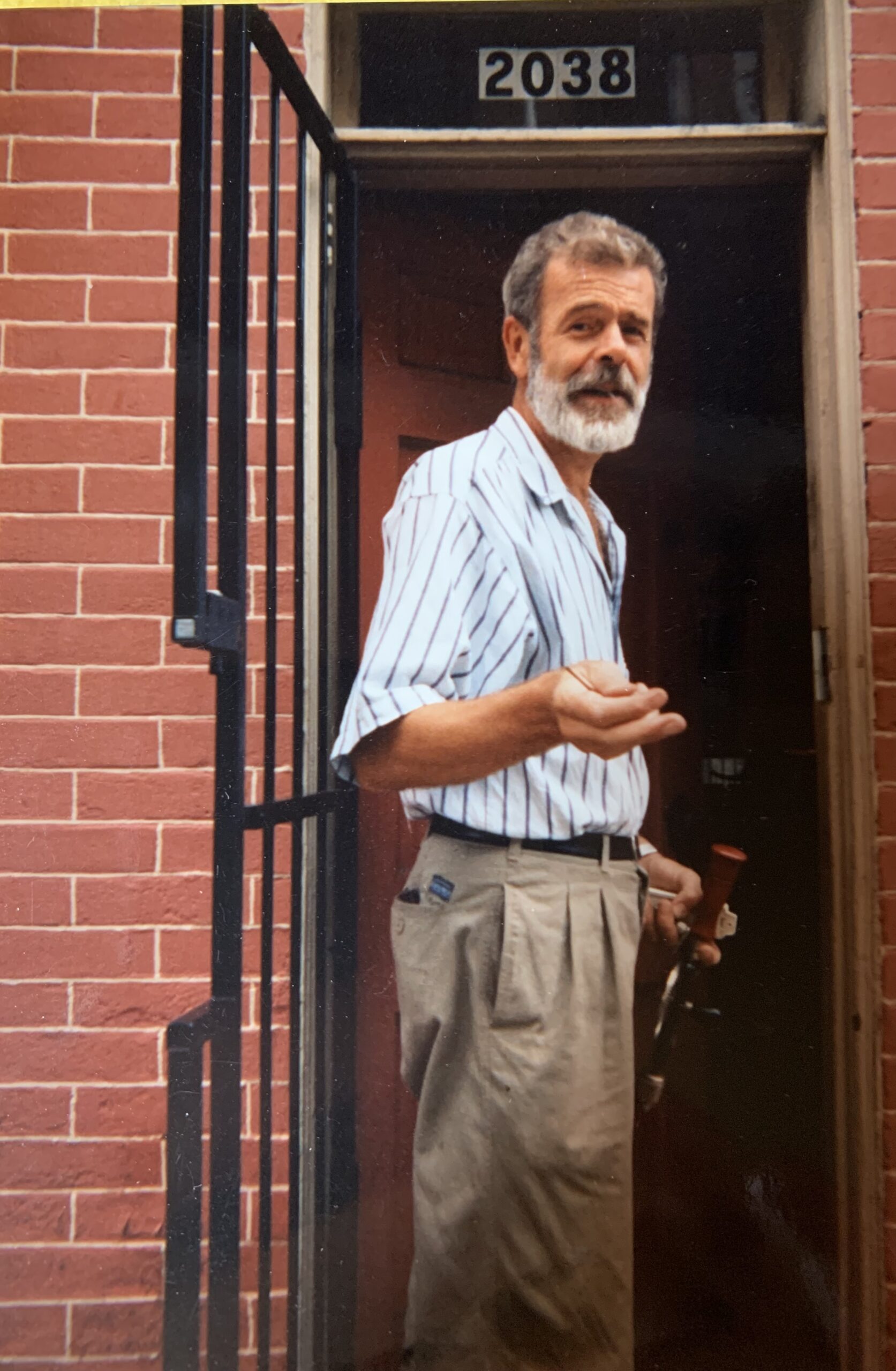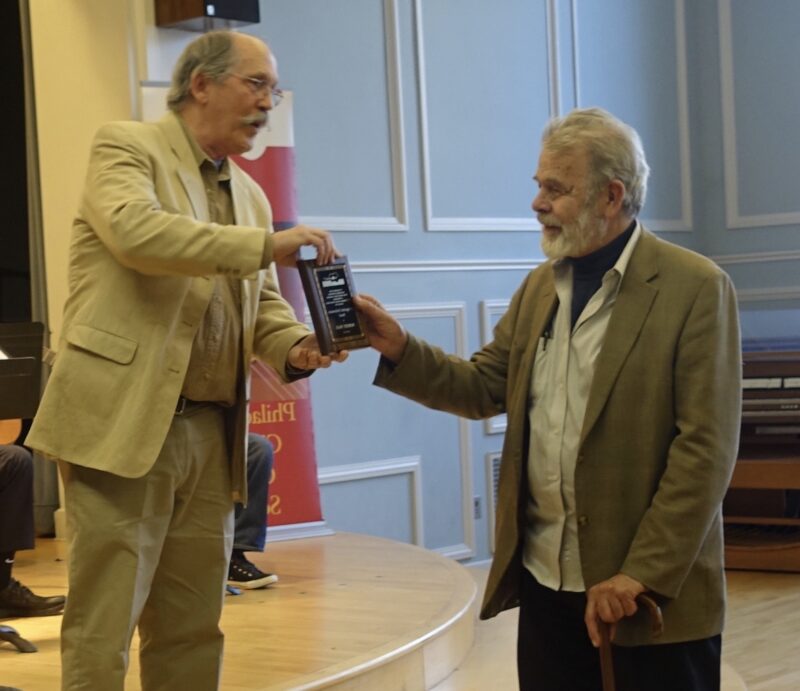 Dear Friends, I wanted you to know of the passing of Robert Charles Page, the former owner of the Classical Guitar Store, former Philadelphia Classical Guitar Society (PCGS) board member, and a person who was very much responsible for advancing the classical guitar culture in Philadelphia and beyond. He died in the early morning on Wednesday, July 26th at the age of 85.
Bob Page bought the guitar store in 1973 and turned it over to William Newman in 2013. The store, located at 2038 Sansom Street in Philadelphia has served as the official "office" address for the PCGS. In fact, in the early days of PCGS, established in 1967, all meetings of the society would be held at The Classical Guitar Store. 
Bob Page dedicated his life to his love of music and became an industry leader in the acquisition, selling and promotion of classical guitars on an international scale.
Below are some personal notes.
I know Bob because of his cool guitar shop. Bob was highly intelligent, witty, and funny. Buying a guitar from him (I bought two) was an adventure, more like a wine tasting. He spoke elegantly on any topic that might fill the room, from the French Revolution to esoteric books which he loved; … have you read …?
He was the first to systematically research, mostly through his travels, classical guitars from France. For me, it was the first time that I would see, hear, or play a DuPont, a Delarue, or a Giambattista classical guitar, the latter which I purchased from him.
There is a wonderful interview with Bob in Guitare Classique magazine (2012) that illustrates his love for French culture, anything French actually. This is how GC describes The Classical Guitar Store at the time; "On the first floor a computer stands beside a French dictionary, its pages dog-eared with use, while the spicy odor of a Moroccan tagine floats through the room gently illuminated by the autumn sunlight."
Bob was singularly smart, creative, and interesting. He was global before it became fashionable. Yes, he could lecture people, as he once did when a poor soul entered his store and wanted to buy a guitar pick. But ultimately Bob was a compassionate, friendly, and irresistible soul, someone who on a very personal level created culture around music and guitars, which is not an easy thing to do.
I had the pleasure of being invited to several dinners with Bob along with other guitar aficionados. He also had an interesting taste for culinary adventures and over dinner he liked holding court. Being with Bob was always interesting. He spoke English, the King's English, as it was intended to be spoken, probably related to his background as an English teacher. And he loved to be surrounded by friends over a meal. My last dinner with him was in his home in Philadelphia two years ago and the conversation was about guitars and books. He was frail but alert and of course he sat at the head of the table. It was a fun evening. It reminds me of how much Bob loved life and how much I will miss him.
Eric Zillmer
President of The Philadelphia Classical Guitar Society
Memorial service for Bob Page
Saturday, August 5 2:00-3:00 pm
Laurel Hill West – 225 Belmont Avenue
Bala Cynwyd, PA 19004
Please arrive about 1/2 hour early to park. Invitation to stroll to the Nature Sanctuary after the service, where Bob will be interred.